Kemang Apartment
Experience an impeccable service at
our comfortable residential
Finding the right accommodation when you are away from your home country can be really stressful. Especially in time like this, choosing the right residential is crucial for you and your family's well-being.
We are the first developer-operated apartment in Kemang area with service excellence second to none. We implement Feel Safe Program, a very strict Covid-19 protocol to ensure our tenants' safety.
Our five-story building is designed with spacious units with a tranquil surrounding, which serves as an oasis in the hustle and bustle of Jakarta city. Nestled in the prime location, you will find easy access to premium supermarket, prestige international schools, trendy restaurants, etc.
Come and stay at Kemang Apartment. A perfect place called home.

Prime Location
Conveniently located next to the two main roads (Jl. Bangka Raya and Kemang Raya), getting about anywhere is very easy

Expatriate Community
Never miss out the fun! From hip cafes, family-friendly restaurants, to outdoor playgrounds, you will find many interesting places and exciting events in the middle of lively expat community

Flood-Free
Your safety is our main priority. Our location is free from flood, gives you the ease of mind during Jakarta's rainy season
Live Your Quality Life at Kemang Apartment
Our professional team always incorporates thoughtful details on how to deliver superior service to you.
Enjoy the comfort of home with our splendid service. Engage with your friendly neighbors. Feel totally at ease.
Only at Kemang Apartment.

24 Hours Security On Guard

Free 24/7 service and maintenance

Integrated fire alarm system

24/7 CCTV monitoring

Free built-in cabinet

Free Cable TV (100+ channels)

Private telephone line

Spacious Living room

Free comfortable bed

Free high quality kitchen set

Free Laundry machine

Swimming pool and whirl pool

Fitness Center & Sauna

Table Tennis

Children Playground
Moving in can be a stressful experience, especially in a foreign country. That's why in Kemang Apartment, we work hard to make it as easy as 1,2,3. You can move in as early as 1×24 hours once you make your booking. Just bring your luggage and everything will be ready for you to enjoy.
What Our Tenants Say
About Us
It is normal to feel anxious when you choose a place to stay. After all, it is quite a long term commitment when you sign a lease.
Kemang Apartment has established a steady reputation as one of the most favorite apartments amongst expatriates. Our happy tenants introduce us to their families and friends. Soon words-of-mouth spread among the expatriate community about how good our service is. See what they say about us and if you are still wary to decide, do not hesitate to book an appointment to see our units. You will instantly feel the difference!
Our satisfied tenants come from many institutions and business such as :
Kemang Apartment's Gallery Photo
Interesting Places Around Kemang Apartment
| Place | Distance | Duration |
| --- | --- | --- |
| Sisha Cafe Kemang | 180 m | 2 min |
| Plaza Adorama Kemang | 400 m | 5 min |
| Masjid Nurul Falah | 500 m | 6 min |
| Sachi Terraz Kemang | 1,1 km | 14 min |
| Lippo Mall Kemang | 1,2 km | 15 min |
| | | |
Need Fast Response? Contact Us Directly
Schedule your appointment for a private tour as soon as possible
Jl. Bangka Raya No.7, Kemang Jakarta 12730
Kemang Apartment Floor Plan
Explore More About Kemang
FREE tips made especially for first-time Expats moving to Jakarta. Tired of making common mistakes when moving to Jakarta? Get STRAIGHT TALK about what you need to know.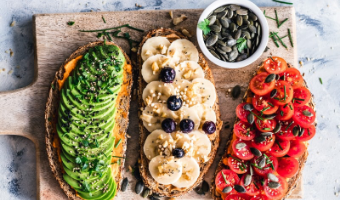 16 Oct 20
Vegan in Jakarta? There's no better place to be than in Senopati. As one of …
Read More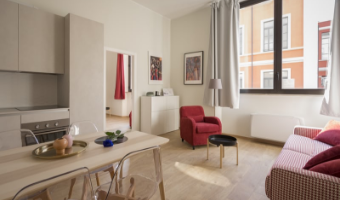 16 Oct 20
Ada delapan arah mata yang dapat Anda lihat pada kompas, tetapi hanya empat …
Read More
Frequently Asked Questions
Is Kemang Apartment by Pudjiadi Prestige is safe from flood?
Rest assured that our property is safe. Kemang Apartment is built in a slight higher ground so you'll never have to experience flood in our premises
What is the difference between serviced apartment and full furnished apartment?
Our serviced apartment is suitable for families and businessmen who expect an elevated style of comfortable living. This hassle free option includes housekeeping services 3 times a week, free internet, free water, drinking water, gas and electricity, toiletries, cutleries, and even towel, bedsheet and bed cover in a furnished unit.
A full furnished apartment is suitable for those who expect more flexibility. The unit is equipped with all necessary furniture (kitchen set, bed, built-in cabinet, laundry machine) without the additional service
Am I guaranteed to have a parking spot?
Yes, each unit will have one parking spot for free. You can add more parking spot with a relatively low additional monthly fee.
How is the security around the premises?
Your safety is our number one priority. Our security staffs are guarding the apartment around the clock 24/7. Everyone who enters the premises will have to undergone strict monitoring through our security guards. No food delivery drivers (Gojek and Grab) are allowed in the unit. Food delivered must be collected in the reception or delivered by our staffs to your unit.